About Us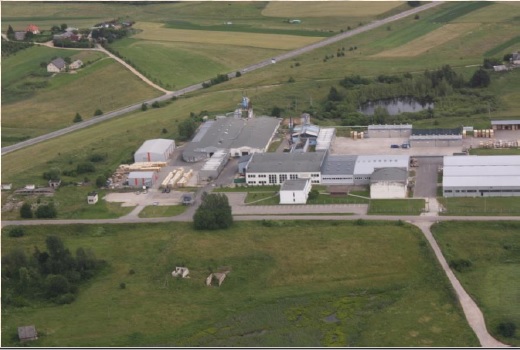 AMG's history started with a partnership between the American company, Saunders Brothers Inc., the leader in the hardwood manufacturing industry, and a group of young Lithuania companies in 1995. Thanks to this partnership, AMG was able to start manufacturing with American equipment and using state of the art technology that was improved upon in the many years following AMG's first steps of manufacturing round wooden products: dowel and pins from white birch.

This is where the company name originated AMG (Apvalūs Medžio Gaminiai) translated from Lithuanian, meaning Rounded Wooden Products.
After ten years in business, AMG has become the leading manufacturer in Lithuania producing very specialized wooden products. Each year AMG takes a bigger local market share. Our products have a renowned reputation in the international market, with 95% of total production going for export. Our commodities are shipped to the USA, Japan, France, Italy, Germany, UK, Denmark, Sweden, Latvia, and Belarus.
Our company headquarters are located near Vilnius, the capital of Lithuania. AMG operates from a 2000 square meter manufacturing facility, under the leadership of Baltic American Concord. We are strongly committed to efficiency and excellence, thus we are constantly updating and renewing our technology. We continue the tradition of producing FSC certified high quality products which serves several different industries, such as:
· Furniture
· Wooden toys
· Turned components
In 2010, after losing its relationship into the US market, AMG decided to open its own warehouse in the US and to create AMG Pin & Dowel LLC. The first warehouse is located in Ohio and services our east, southeast, midwest, northwestern and Canadian customers. The home office of AMG Pin & Dowel is located at 121 Main Street, Suite 205, Yarmouth, Maine. Since the inception of our American division, we have grown the business by 40% each year and opened a second warehouse in Dallas, Texas to service our southwestern, west coast and Mexican customers.
At AMG, we always do our best to satisfy our customers, with quality being one of our biggest priorities. Our ultimate goal is to grow with our customers, satisfy growing customers needs and expand our presence in the ever changing hardwood component industry.